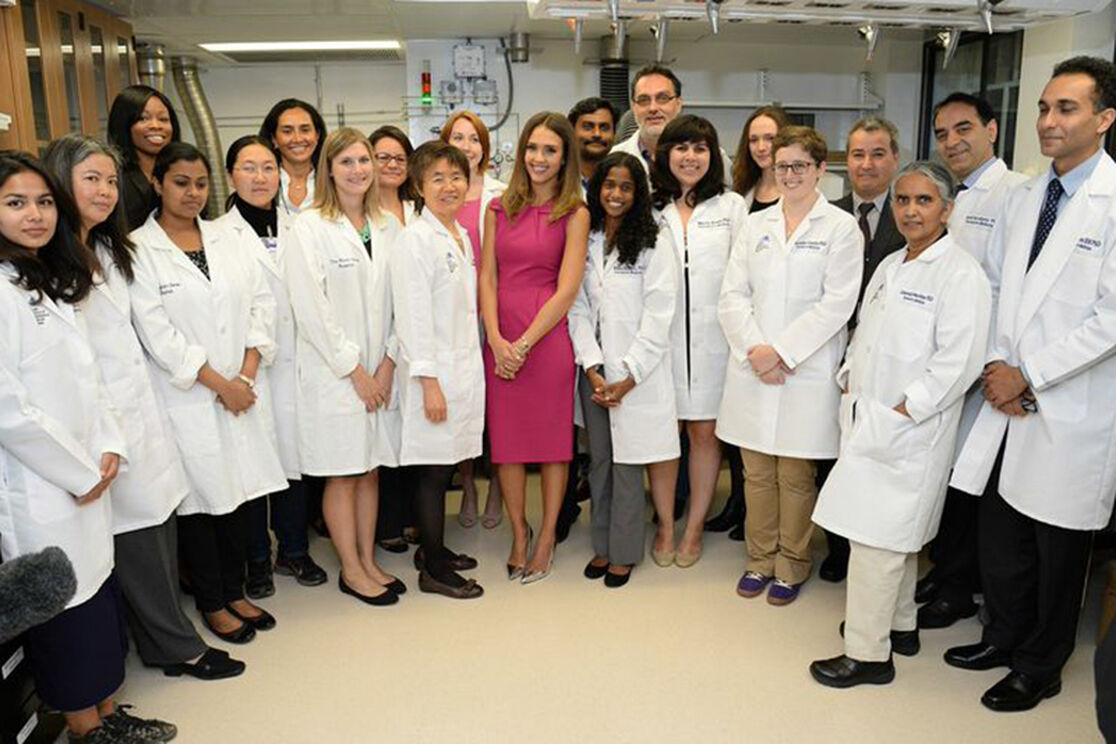 Here at Honest, we're committed to helping drive the change we want to see in the world. One of the ways we live our mission is by supporting science and research to create a safer, healthier world for children and families. That's why we partnered with the Mount Sinai Health System in New York to open The Honest Company Ultra Clean Room in 2014. This state-of-the-art facility is housed in the Lautenberg Environmental Health Sciences Laboratory to measure the impact of chemicals in the environment on children's health.
This year, we're thrilled to announce that we're expanding our longstanding partnership with Mount Sinai by establishing the Children's Environmental Health Innovation Grant. This $100,000 grant from Honest will fund two postdoctoral fellows whose research focuses on how early exposure to environmental factors may influence health outcomes throughout life.
"There's been a big push to understand the genetic contributions of disease, but not as big of an effort to uncover the environmental ones," said Robert Wright, MD, Chair of Environmental Medicine and Public Health at the Icahn School of Medicine at Mount Sinai. "By providing this funding, The Honest Company has partnered with Mount Sinai in a way that allows us the freedom to determine what environmental factors are most important for children's health and development. We are grateful to the Honest Company for powering these opportunities for environmental health and science and nurturing our most promising young scientists to devote their talent and efforts to our field."
Here's a short video about the new Children's Environmental Health Innovation Grant.
Scientific breakthroughs coming out of research institutions like Mount Sinai not only inform and inspire us at Honest, but also translate into evidence-based solutions to help protect future generations. Our support for research is one way that we live out our mission to empower people to live healthy, happy lives. And we're so thrilled to have you — our Honest community — join us on this journey.
Onward,
Christopher Gavigan, Co-Founder & Chief Purpose Officer